Another fantastic show at the Beaulieu International Autojumble 2022. The team had a great weekend running two large stands and enjoyed their stay in the beautiful New Forest. It took three vans to move all the stock! It is always great to meet so many of our customers, especially those who have travelled from abroad for the event. The International Autojumble is held at the National Motor Museum, Beaulieu, in the New Forest, Hampshire. If you have never been there, then be ready to be shocked at just how big it is! Over 26,000 attended this year.
As the old saying goes, "If you can't find it at Beaulieu it doesn't exist!" – but give us a call, as we may have it anyway!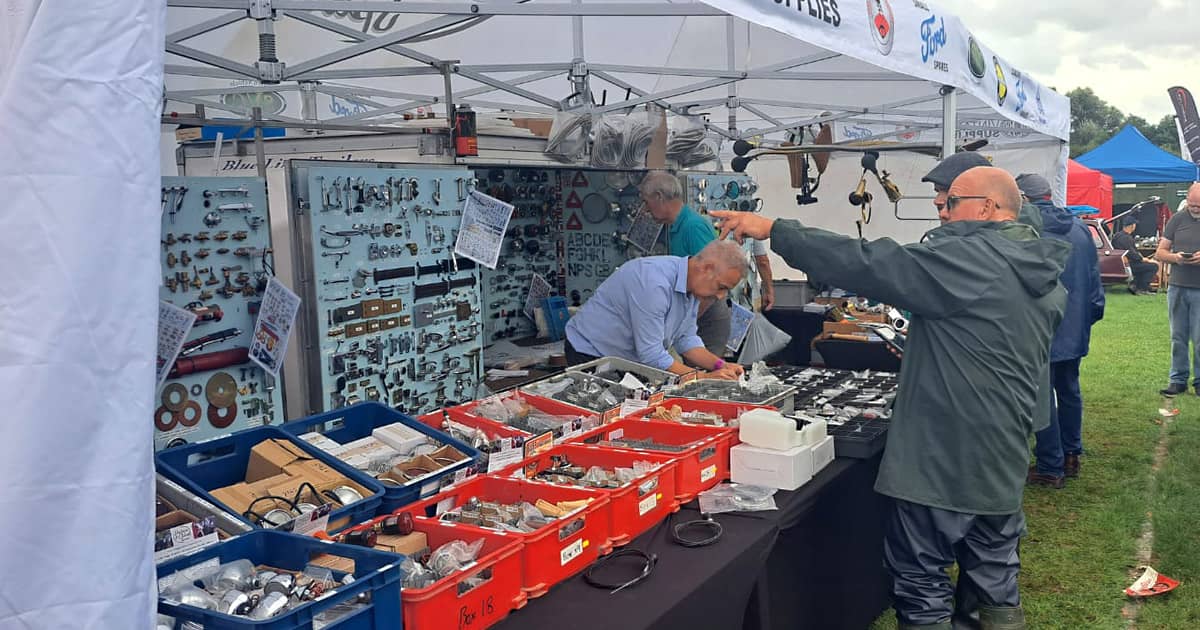 Matt working on the Vintage Supplies stand. Note the experienced Beaulieu shoppers dressed for the British summer weather!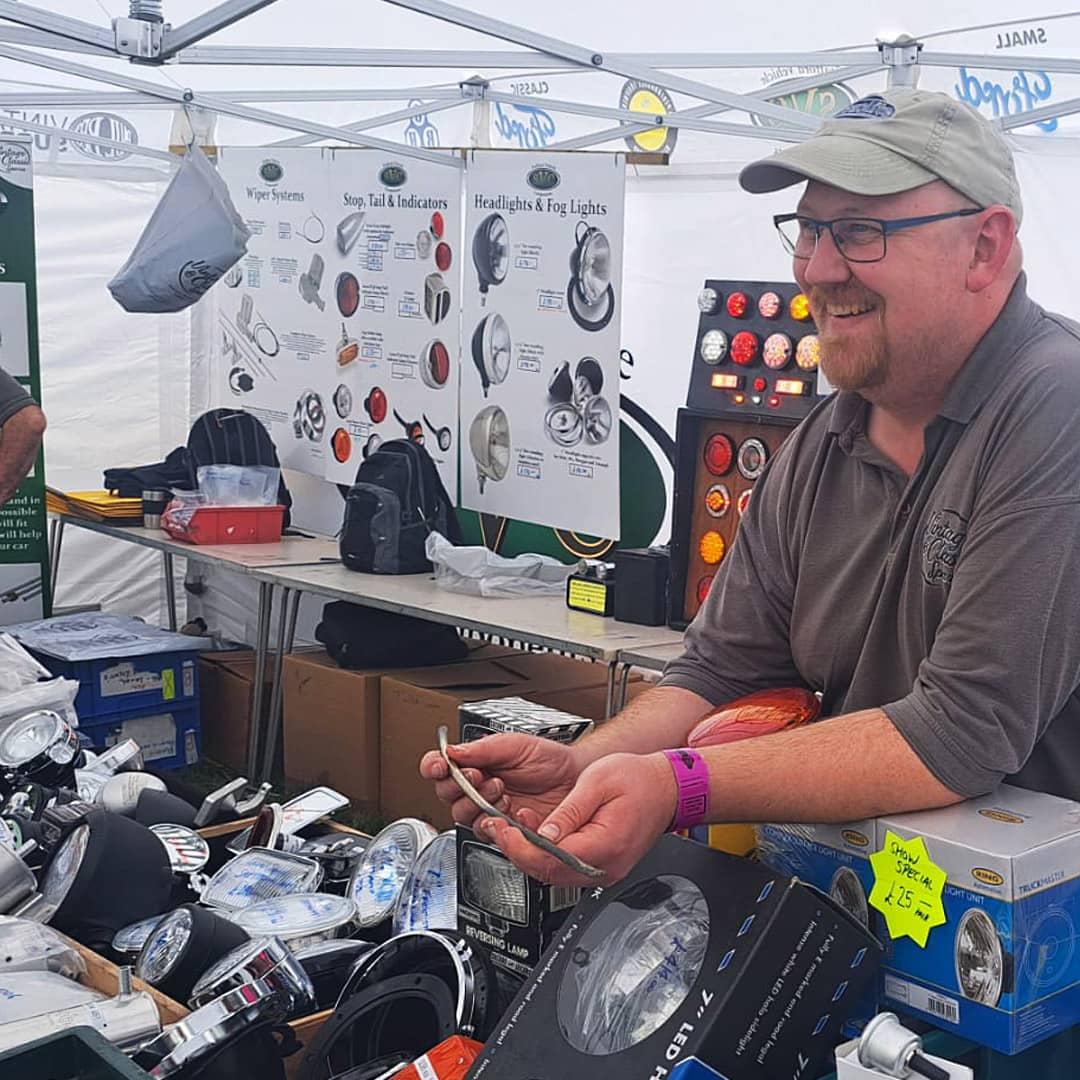 Ray providing some fitting advice to a customer