Vintage Supplies is delighted to launch a major update of its popular website for historic vehicle enthusiasts.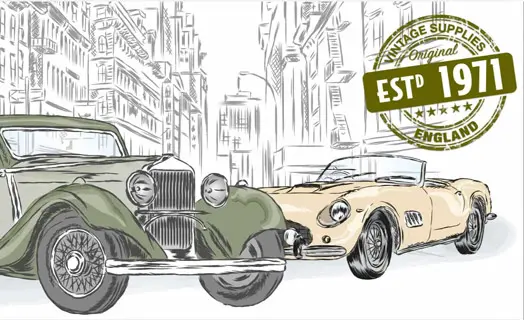 Paul Beck's Vintage Supplies has been a leading specialist supplier of parts and accessories for restoring and maintaining historic vehicles for over 50 years.
A major project to update the website to make it easier to find the parts you need has now been completed. Improved search and parts index, the ability to save "wishlists" of items, and improved "News" and "Guides" are just some of the improvements. The new site is also optimised for use on mobile phones.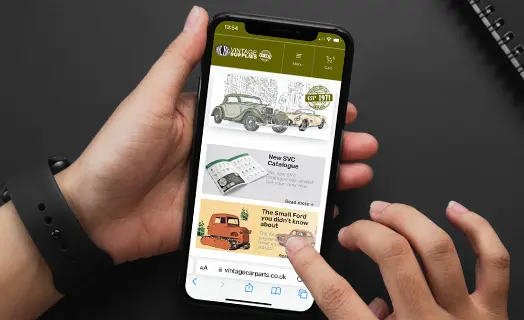 Established in 1971, Vintage Supplies has a huge stock of parts and a wealth of experience in the vintage and classic motoring scene. With the updates now in place Vintage Supplies can continue expanding its stock of rare old parts and newly made replacements.