In January 2019, Vintage & Classic Spares relocated GBH Engine Spares from Holsworthy in Devon to its base in Malvern. Brian Hayes, who founded GBH Spares over 25 years ago, amassed a huge collection of classic and vintage engine spares – including pistons, piston ring sets, liners, starter ring gears, main bearings, big end bearings, cam shaft bearings, small end bushes, valves, valve guides, valve springs, oil seals, gasket sets, water pumps, oil pumps and much more. Relocating over 50 tonnes of stock 200 miles was a significant task to say the least, but it is now all sorted on to the shelves in our 15,000 square foot warehouse by the Three Counties Showground, near Malvern, ready for despatch.
GBH Spares has since been rebranded Classic Engine Parts (CEP) and all stock is currently being categorised and uploaded to our new engine spares website www.classicengineparts.co.uk along with detailed application information for each type of part, though please 'phone or email if you can't locate the parts you need  on the site and we will always check our stocks for you and provide pricing by return. Current search facilities include application data for engine bearings for 1000's of classic and vintage vehicles – noting when a vehicle is selected, our search facilities will list companion bearing components for the vehicle – e.g. if you have searched for a big end bearing for a particular vehicle, you will be offered the associated main bearings, thrust washers, cam bearing and small end bushes. You can also search for engine valves by application or by head diameter, stem diameter and length – setting an acceptable  tolerance band for these key dimensions. And for oil seals by vehicle application or by width, inner diameter and outer diameter.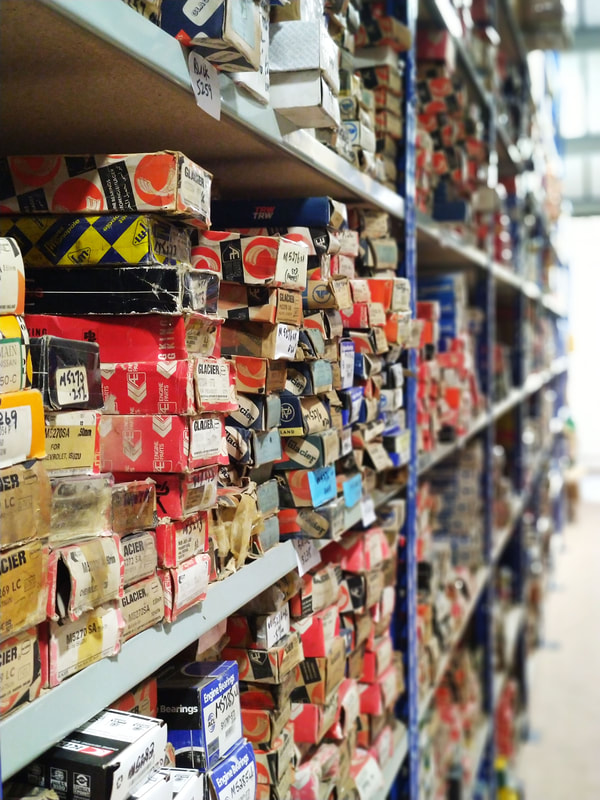 Big-end and main bearing sets from Glacier, AE, King and ACL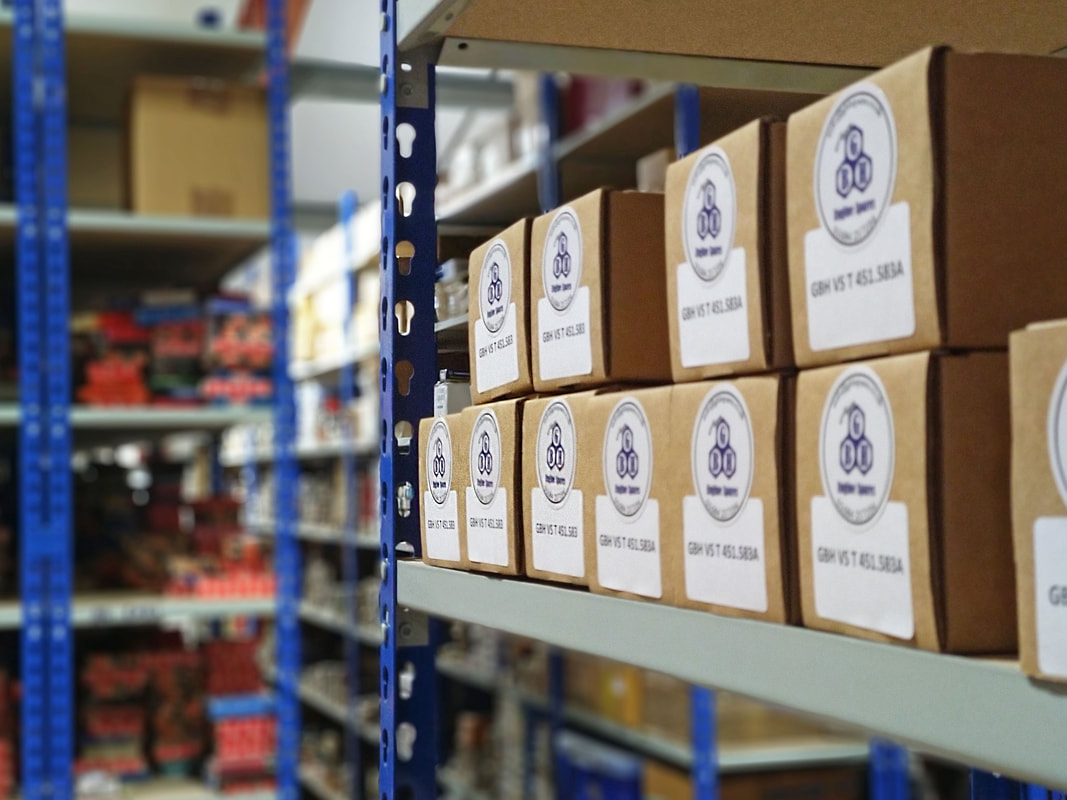 Valve-spring sets ready for dispatch
Parts from manufacturers including Hepolite, Wellworthy, AE, Glacier, Vandervell, Glyco, Tranco, Willmott, Terrys, Cords, and Payen
With over 40,000 product lines, we now hold engine spares for a huge range of cars, motorcycles, commercial vehicles and stationary engines from the '20s to the '80s, ready for immediate delivery – with makes including, Austin, Morris, Ford, Healey, MG, Triumph, Jaguar, Vauxhall, Volvo, AEC, Ferguson, Lister, Petter and many more. In addition to the vast quantity of rare and obsolete stock on the shelves (50,000+ sets of engine bearings, 7,000+ sets of pistons, 30,000+ engine valves etc) we have access to many more parts through our extensive network of specialist suppliers. We have also arranged the remanufacture of certain parts for our own supply to retail customers and engine rebuilders as well as to specialist trade customers and clubs.  Please get in touch with your parts requirements – email or call with your vehicle details – every month, we help many customers worldwide with the supply of the hard to find parts they need to rebuild their classic engines. We would be delighted to help you find the parts you need.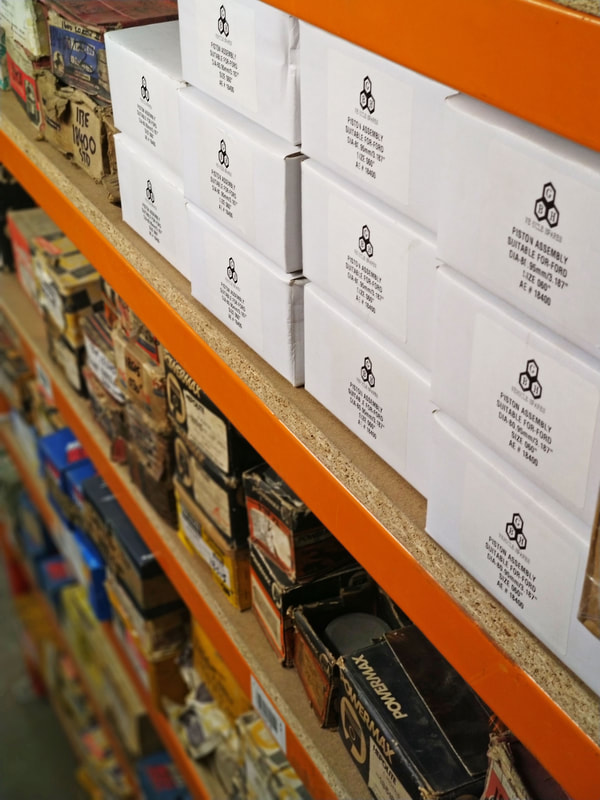 New old-stock Hepolite, Powermax, and TRW pistons. Remanufactured piston sets.