Each year, the Rolls-Royce and Bentley Enthusiast Club host their annual rally at Burghley House. This year we had the opportunity to have a trade stand there, get the new gazebo out, and meet some of our customers in person. But, perhaps more interestingly, it gave us a chance to check out some of the finest kept vintage Rolls-Royce and Bentley vehicles in the world attending the Concours event. Below are some of our favourite pictures taken.
The RREC is a club with the emphasis on ENTHUSIAST rather than owner, so welcomes anybody with a love for the work of  Henry Royce and Charles Rolls and their many successors who created the "Best Car in World"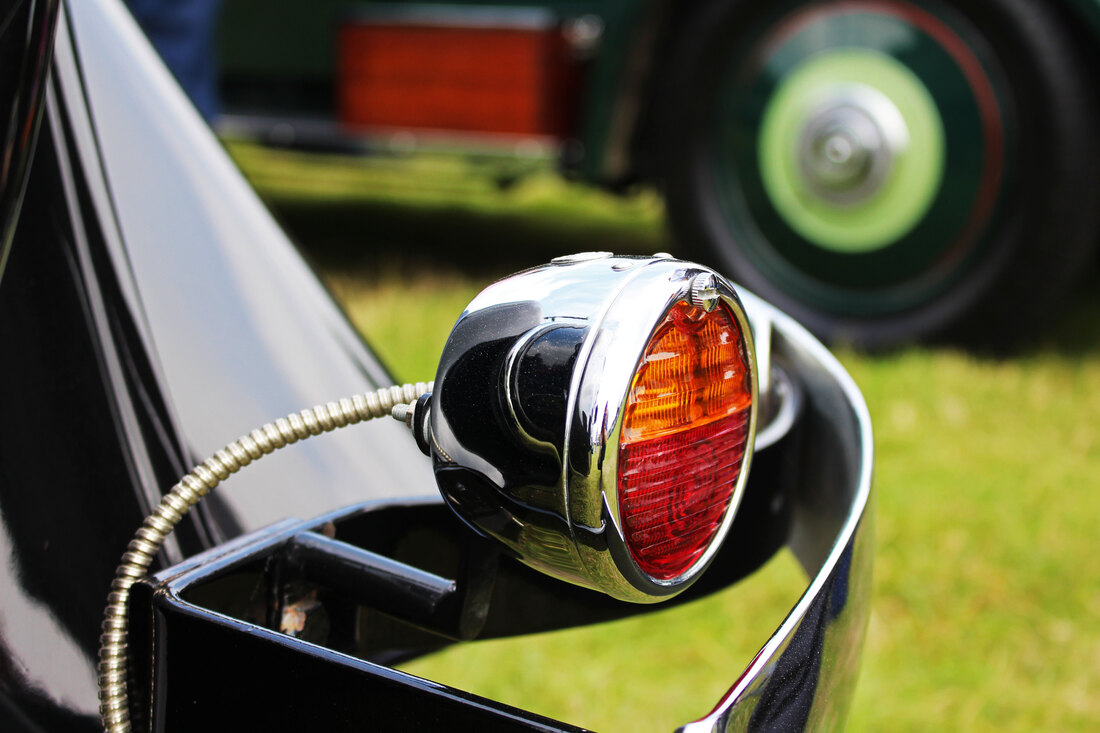 Our Toby brand round 'Pork Pie' rear lamp, as the original Lucas ST38 type light. Converted for combined stop/rear/indicator function. Available in chrome or gloss black (and with LED options very shortly)
Nice to see one of our Boa constrictor (serpent head) horns. The originals are extremely rare, but we make a very nice reproduction in our workshop in Malvern. Available in brass or nickel.